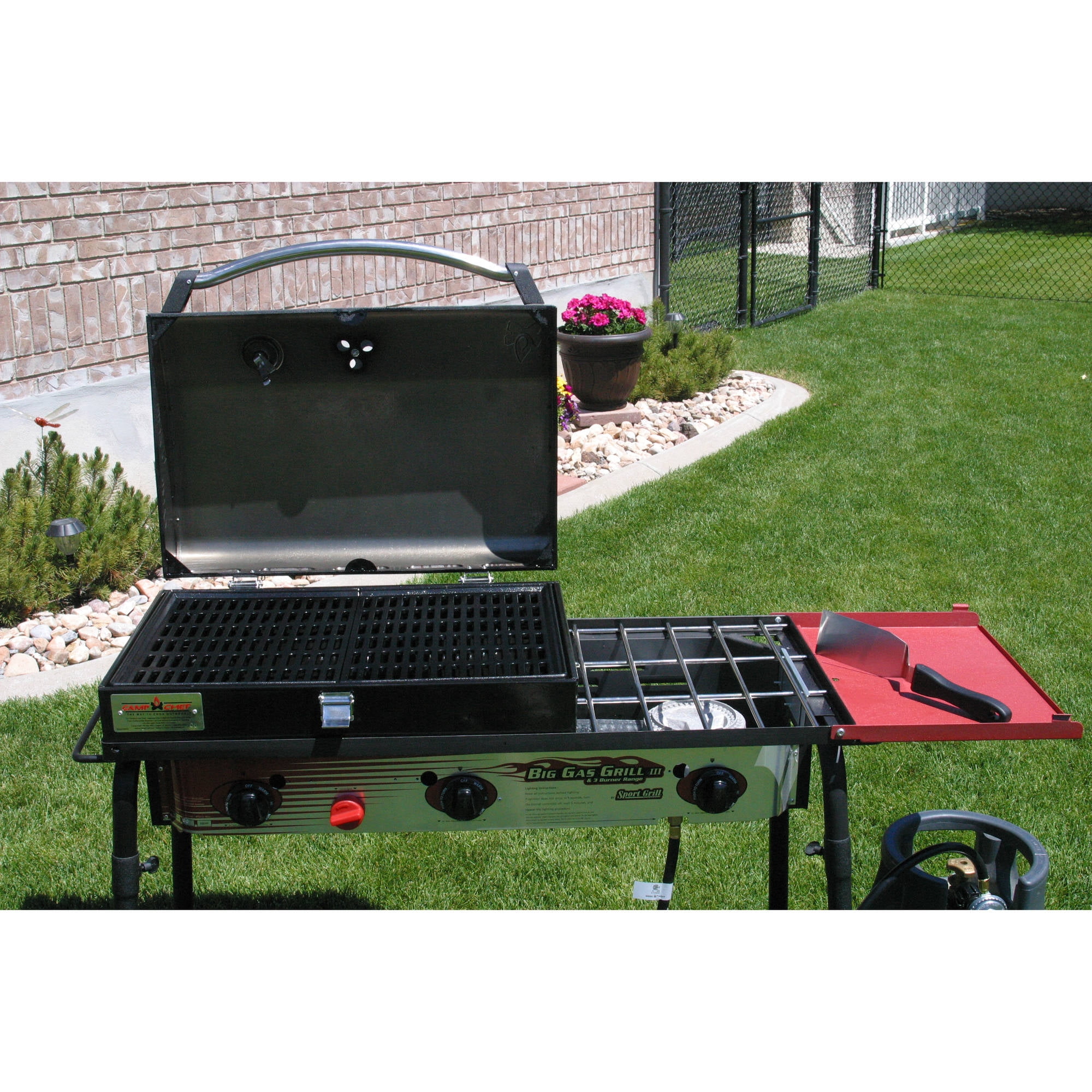 Camp Chef 3-Burner Barbecue Box with Hinged Lid with Thermometer
$109.99
In stock at Walmart - Click More Info / Buy Now to check for price rollbacks!
on 7-7-2018.
BUY NOW
Item Description
Camp Chef 3-Burner Barbecue Box with Hinged Lid with Thermometer:
Converts stove into a powerful barbecue grill
Reverse-louvered plate to vaporize grease drippings
Distributes heat evenly over the cooking surface
Creates a more flavorful cooking experience
Cast iron grates offer restaurant-quality grilling
Vented, hinged lid to seal in the flavor
Thermometer for accurate cooking
Fits over both burners on the Expedition 3x, Tahoe, Big Gas Grill 3, GB and TB models
Model# BB90L
Buyer Reviews
This is my second Camp Chef grill box. The reason I have given it such a low rating is because of durability. The grill / grill box is really meant for camping only. I had used it as my main grill and it was out in the weather most of the time. Because of this, my first grill box only lasted 2 years - the bottom of it completely rusted out. I bought another one because I still have the three burner base and do use it for camping. This is a good grill, but I would only use it for camping and put it away after each use to prolong its life. I really wish that camp chef would come out with a stainless steel grill box. I would buy it.
Features & Specs
Reverse-louvered plate to vaporize grease drippings
Cast iron grates
Thermometer for accurate cooking
---